Today I'm over on The Indigo Quill, come on by. I'm sipping a tall glass of lemonade and would love to see ya there! What are you up to this fine weekend?
On Monday I'll be hanging out with Greg Pattridge on
Always In The Middle
. We've got some great prizes and would love for you to stop by and see us.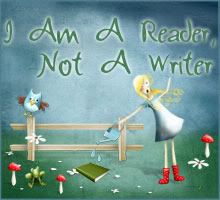 Then on Tuesday it's over to I Am A Reader for one of Kathy's fun interviews. If you have other questions I'd love to answer them. Come on down!
Be sure to stop by Project Madison Facebook Page for more chances to win. And please spread the word on Facebook and Twitter!
Enter the big giveaway by clicking here.
Week One
2- Randomly Reading
3- R-Cubed's Reads and Reviews
4- Book Dreaming
5- Ordinary Girlz Book Reviews
6- The Write Game
7- Indigo Quill

Week Two
9- Always In The Middle
10-I Am A Reader
11-Beach Bound Books
12- Mommies Point Of View
13- Susan Kaye Quinn
The Haunting of Orchid Forsythia

Week Three
16- Rockin' Book Reviews
The Write Path
17- The Owl's Skull
18- Literary Rambles
19- Social Cafe Magazine
20- This Kid Reviews Books

Week Four
23- That's Another Story
24- Pretty Opinionated
25- The Reader's Perch
26- That's Another Story
27- Reads 4 Tweens

Week Five
30- Tales Between The Pages
July 1st- Buried In Books